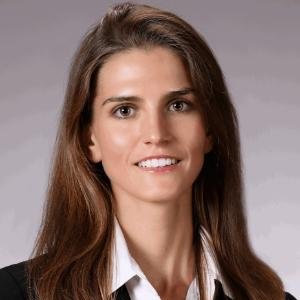 Team: Investment Professionals
Katherine Thomas joined Paladin as a Senior Associate in February 2022 and is focused on co-investment opportunities. Prior to joining Paladin, Katherine was an Investment Banking Associate with the Technology group at Cohen Capital Markets in Menlo Park, CA.  She previously worked in M&A advisory, including as an Associate at Nextfed, in Arlington, VA, serving the Aerospace and Defense markets.
Katherine holds a BA in History from Williams College, a MA in Statecraft and National Security Affairs from the Institute of World Politics in Washington, D.C., and a MSc in Accounting and Finance from the London School of Economics. She also completed Oxford University's Said Business School's Venture Finance and Entrepreneurship Program.