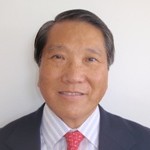 Team: Venture Partners / Operating Partners
Since 2011, Peter is a Venture Partner at Paladin Capital Group.  Based in Washington, DC, Paladin manages venture capital investment funds in technology, cybersecurity, and bioscience.  Peter assisted Paladin with capital formation and disruptive molecular diagnostics and life science investments.
Peter cofounded OVC Investments Limited (OVC) in London in 2019 with several Oxford cohorts and financial experts to invest in life science innovations from several top-tier research universities.  OVC collaborates with these universities and investors to transform disruptive innovations into products specifically in digital health.  OVC works jointly with university startups in business development, capital formation, and strategic alliances in US, Europe, and Asia.
In 1983, Peter founded Amervest Company, Inc.  It specialized in high-grade bond investments and served as external liquidity manager to over 40 institutional, municipal, and university endowment clients, most notably the City of Los Angeles, Los Angeles County MTA, the California Educational Facilities Financing Authority, Pomona College, and Loyola Marymount University (LMU).  After 28 years, Amervest ceased managing client funds in 2011.
Prior to Amervest, Peter was Treasurer at the University of Southern California (USC).  He oversaw the management of USC's debt financings, credit ratings and compliance, endowment, and other investable funds.  Before USC, he worked for Citibank in Hong Kong and later Los Angeles in the international banking group.
Peter received the MSc degree in Major Programs Management at the University of Oxford, Said Business School.  His dissertation topic was smart city major programs management, a case study of the "Hong Kong Smart City Blueprint".  Peter was awarded his MBA in finance from USC and his bachelor's degree in business economics and quantitative analysis from the University of Hawaii.  He completed ICFA advanced investment management workshops at Princeton University and the University of Cambridge.
An active member of the ICFA and the CFA Society of Los Angeles, Peter is a CFA charterholder since 1981.  Supportive of higher education and community service, Peter served on various board committees at LMU, Catholic University of America, Pepperdine University, the Religious of the Sacred Heart of Mary, and Loyola University Chicago.  He is a member of the USC Alumni Association, Oxford Alumni Association, Hong Kong and Los Angeles chapters, ORES (London), and Oxford Entrepreneur Network, San Francisco and Los Angeles chapters.