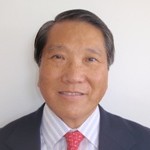 Team: Venture Partners / Operating Partners
Peter is a Venture Partner at Paladin Capital Group, sourcing deal flows in UK and Hong Kong.  He joined Paladin in 2011 upon conclusion of 28 years of investment management business at the company he founded, Amervest Company, Inc.
To pursue his passion for advanced education in science and business, Peter is a graduate research fellow at University of Oxford, Said Business School.  His study focus is major program management.  At Oxford, Peter works closely with OSI (an Oxford venture capital company), Oxford colleges and professors, bioscience and fintech startups regarding product commercialization, science collaboration and fundraising.  Peter is also a consultant to the Hong Kong Science Park ("STP"), a 3 million square feet, multi-building campus dedicated to science, technology innovation, and product creation.   His role is to assist and advise bioscience and technology startups from major UK science-centric universities to conduct science collaboration at STP.
At Amervest, he managed fixed income investments and advised university clients on their bond issues.  He served as financial advisor to the Hong Kong Mass Transit Authority on debt issuances.  Prior to Amervest, Peter was Treasurer at University of Southern California ("USC").  He oversaw the management of USC's debt financings, credit ratings and compliance, endowment portfolio and other investable funds.  From 1973 to 1975, he worked for Citibank in Hong Kong and Los Angeles in the international banking group.
Active in promoting higher education, Peter served on various committees and boards for Loyola Marymount University, Catholic University of America, Pepperdine University, the Religious of the Sacred Heart of Mary and Loyola University Chicago.  He is an active member of the USC Alumni Association and the Oxford Business Alumni ("OBA"), Hong Kong Chapter.
Peter received his bachelor's degree in business economics and quantitative analysis from University of Hawaii, an MBA in finance from USC, and completed senior investment management workshops sponsored by the Institute of Chartered Financial Analysts at Princeton University in 1986 and at Cambridge University in 2000.  Peter is a candidate for the MSc Degree in Major Program Management at University of Oxford.  He is a CFA charter-holder and active member of the Institute of Chartered Financial Analysts and the Los Angeles Society of Financial Analysts.