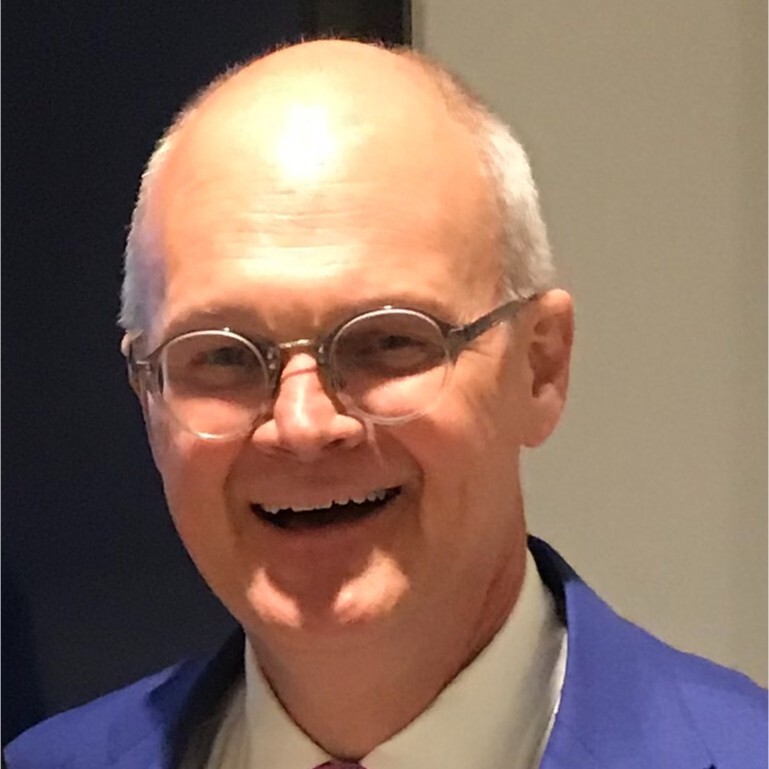 Keith Mason is a trusted advisor, strategic partner, and investor with more than three decades of experience in public and private finance, government, law, and infrastructure development. Drawing on decades of experience and a comprehensive understanding of law, public policy, economics, and coalition-building, Mason leverages his social, intellectual, and financial capital to create economic opportunity across stakeholder groups. He serves in senior advisory roles at Oaktree Capital Transportation Infrastructure Capital Partners, Paladin Capital, and CapZone Investments, an Opportunity Zone Management Fund.
As an experienced leader in the port industry, Mason recently served as a critical facilitator between the Georgia Ports Authority (GPA) and the Biden Administration, helping to develop an initiative converting inland facilities to pop-up container yards.  This innovative solution, applied at the country's largest and fastest-growing container terminal in Savannah, Georgia, helped cut container-dwell times in half, alleviating chronic choke points within the supply chain.  Mason's prior service as chair of the GPA led to major expansions in cargo volumes, terminal capacity, and services including the establishment of intermodal rail facilities, now known as the Mason Mega Rail.
As a real estate developer, Mason had a strategic impact in the creation of the 22-mile Atlanta Beltline project. Mason and his father were the first lead investors in the project. Their purchase, development plans, and subsequent sale of the 5-mile northeast section of the Beltline project served as the catalyst for the creation of the Beltline Tax Allocation District, Atlanta Beltline Inc., and the Atlanta Beltline Partnership.
A veteran Democratic political counselor and policy expert, Mason's political career stretches back to his tenure as campaign manager and then Chief of Staff for Georgia Governor Zell Miller. In that role, Mason developed and executed the political strategy that led to the successful legislation, public approval, and implementation of the Georgia Lottery, helping to generate billions of dollars in education funding for Georgia's nationally acclaimed HOPE scholarship and pre-k programs. Mason also served as the Deputy Assistant for Intergovernmental Affairs to President Bill Clinton, where he worked closely with Governors across the country to ensure support for international trade agreements, criminal justice, and welfare reform policies.
As a lawyer, Mason leveraged his unique capabilities in collaboration, coalition-building, and innovative problem-solving as Partner at law firm Dentons (formerly McKenna, Long & Aldridge), where he built the firm's national bipartisan government affairs practice and oversaw its Transportation and Infrastructure Finance Sector and Municipal Reform and Innovation Practice Group. In that role, Mason helped to restructure the finances of troubled municipalities nationwide, including helping to lead the turnaround of the largest non-bankruptcy restructuring of a local government in the United States. He remains a trusted advisor to clients on major public policy matters throughout the country.
Mason has served on the boards of public, private, and nonprofit groups in transportation, education, commerce, and healthcare, where he uses his experience, relationships, and judgement for the benefit of those organizations. He has held leadership positions on the boards for organizations including the Georgia Ports Authority (GPA), the CDC Foundation Board of Visitors, UGA's Foundation Board of Trustees and its Board of Visitors, the Savannah College of Art and Design's (SCAD) board of visitors, the Carter Center's Board of Councilors, the Meridian Global Leadership Council, Children's Healthcare of Atlanta Board of Trustees, the Richard B. Russell Foundation, and the Rotary Club of Atlanta. He is also a member of the Ports America Chesapeake Board.
As a lifelong resident and citizen of Georgia, Keith Mason has been a key figure in the state's public and private leadership. He recently was featured in Georgia Trend Magazine as one of fifteen Legacy Leaders, a recognized contributor to business, politics, and economic development. A University of Georgia law and business graduate, he established and funded a scholarship program and public leadership lecture series that has attracted well-known public leaders to their College of Business. Additionally, he serves as a senior adjunct public service faculty member there.
Mason and his family live in the Sandy Springs neighborhood in Atlanta. In his spare time, Mason enjoys traveling, hunting, and horse racing.