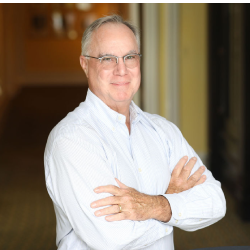 Teams: Management; Operations
Mr. Maloney is Co-Founder and Managing Director at Paladin. He is an active member of the Investment Committee for all Paladin Funds. He is also the firm's Chief Compliance Officer and Chief Marketing Officer. His responsibilities include new business development, client servicing, fundraising, and compliance-related activities. Mr. Maloney works closely with Paladin's portfolio companies with particular emphasis on providing strategic direction and assisting in identification of new business opportunities. In addition to his operational oversight, he serves on the Board of FPMI Solutions, Inc.
Prior to co-founding Paladin, Mr. Maloney spent more than 18 years working in the financial services industry in a variety of executive level positions where he demonstrated a specialized competence in new business and product development, marketing, and client servicing arenas. He had oversight responsibility for nearly $8 billion in assets, more than 350 clients and a staff of more than 50 people nationwide. Early in his professional career, Mr. Maloney worked for the United States House of Representatives. He received his B.S. degree from Towson University in Towson, Maryland.
Technology, Critical Infrastructure Production, IT Security