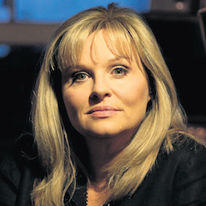 Team: Strategic Advisory Group
Mary Aiken PhD, Hon. Professor in the Department of Law and Criminology at the University of East London, Academic Advisor to Europol's European Cyber Crime Center (EC3), member of Medico-Legal Society of Ireland,  International Affiliate Member of the American Psychological Association (APA), Fellow of the Society for Chartered IT Professionals, International Global Fellow at the Washington DC Wilson Center and member of the INTERPOL Specialists Group.
Mary has conducted research and training workshops with multiple global agencies, from INTERPOL to the FBI and the White House. She has numerous research interests including; youth pathways into cybercrime, cyber behavioral profiling, personal cyber security, organized cybercrime, cyber leadership, resilience, online harms, child welfare in cyberspace, cyber ethics, Fintech, Healthtech, A.I, and human factors in infosec and cyber security. Mary is recognized as an expert at national and European level in policy debates at the intersection of technology and human behavior.
Mary has served as an Adjunct Associate Professor at University College Dublin, Geary Institute for Public Policy, as a lecturer in Criminology and Research Fellow at the School of Law, Middlesex University and as a Sensemaking Fellow at the IBM NSRC. She is the former Director of the Royal College of Surgeons Cyberpsychology Research Centre. In 2014 Mary was inaugurated into SameShield an organisation that honours women's leadership in traditionally closed professions. In 2016 she was named as one of the top 50 most inspiring women in technology in Europe. In 2017 she was inducted into the Infosecurity Europe Hall of Fame, in recognition of her contribution to the information and cybersecurity sector.
The CBS prime-time show CSI: Cyber was inspired by the work of Cyberpsychologist Mary Aiken. Her  book, 'The Cyber Effect' was selected by the Times as a 2016 'book of the year' in the Thought Category, and 'best science pick' by Nature the International Journal of Science. A published, peer-reviewed author, Mary Aiken has been featured by CBS, BBC, New York Post, Newsweek, NPR, Inside Edition, Scientific American, Variety, the Atlantic, Washington Post, New York Times, Sunday Times, Guardian,  Hollywood Reporter and Time Magazine.  Mary is committed to developing policy initiatives that deliver on technology solutions to technology facilitated problem behaviors.